Blog
Floating Proud: NYC Pride Parade Activation
The New York City Pride Parade is the largest Pride event in the world, and with the 50th anniversary of the Stonewall Uprising this year it was one to celebrate.
The New York Department of Economic Development which handles tourism for the state, wanted to have a presence at the parade to show their support. They wanted something that would be seen by the millions of people in attendance from both near and far, and so making sure their activation was big enough to be viewed from people far off the parade route was the challenge. However, B-I-G is what we do best and so we were excited to work with them!
We created a total of ten helium inflated orbs (6 ft.) which checked off every box. Not only were they big enough to be seen, but floating above eye-level made sure they were visible from far away.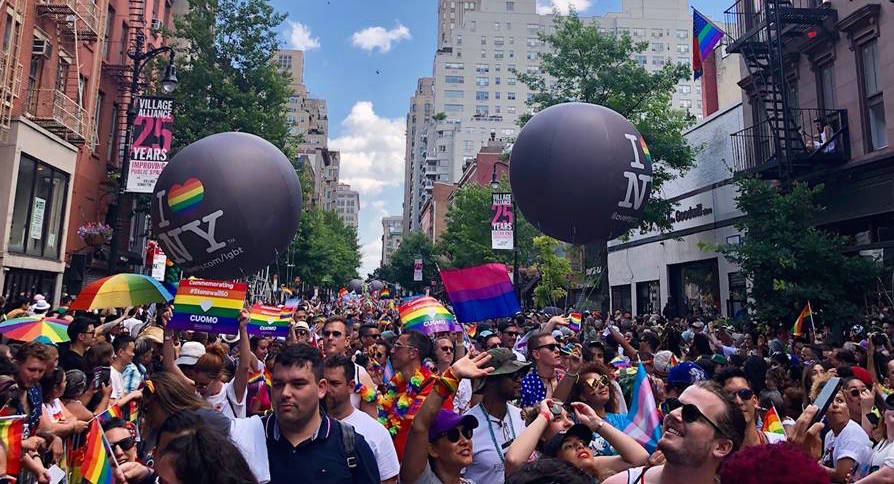 It was a full turnkey production from creating the orbs all the way to activating (filling them w/helium) at the event – making it easy for the client to just enjoy the celebration. Plus, after the event was over we received a great note from our point of contact telling us how happy they were…
"Now that the dust has settled, I wanted to send a note of thanks for helping us out with the production and inflation of our balloons. Everyone was really impressed with their quality and they made a huge impact overall in our NYS contingent. We will definitely be in touch should the need for more inflatables arise."
– Patrick