Walkabout Costumes
Win Over Fans While Promoting Your Brand On Foot!
Create engaging experiences with Inflatable Walkabout Costumes! Realistic, entertaining inflatable costumes can walk, talk, sing and dance. These inflatable characters are totally self-contained, have their own power supply, and can go anywhere. Inflatable Walkabout Costumes command attention and create brand impact at grand openings, fairs, special events, and trade shows.
3D Branding Benefits:
Create Hands On Involvement With Your Brand

Easy to use with self-contained "air conditioning"

Engages With Social Sharing

Light Weight and Easy To Transport

Add fun and attention to any event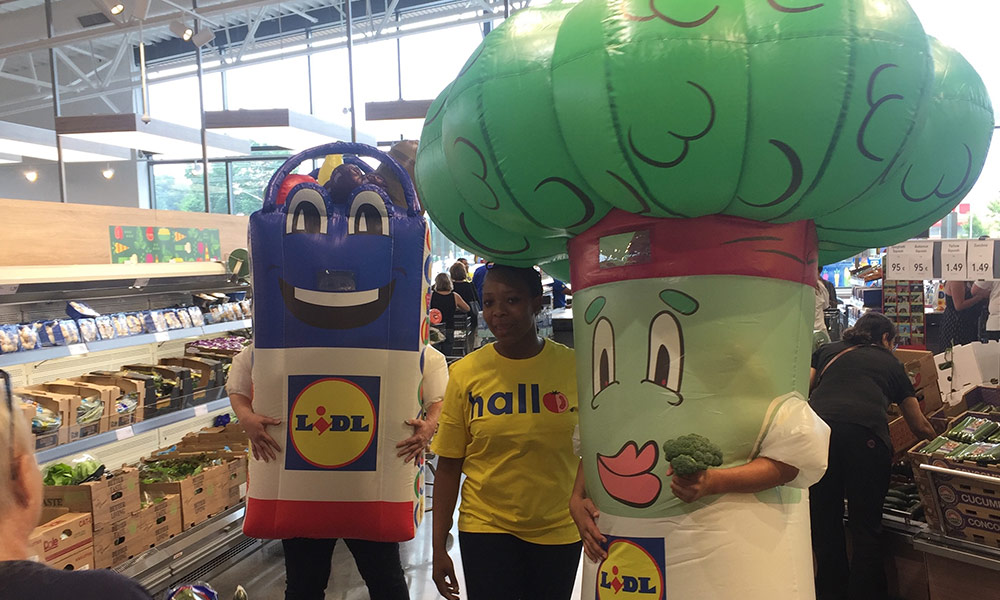 More Information:
Constructed of durable vinyl or soft plush
Gather crowds at store openings and new product introductions
Create a 3D realistic duplication of a product or company mascot
Add fun and attention at sales meetings and trade shows
Creating Happy Shareable Moments
Inflatable walkabout costumes are a great way to spread your marketing message as well as joy! When a customer comes up to take a photo with your mascot, it's an instant positive brand connection! The likelihood of that p[photo being shared online via Facebook or Instagram will also spread awareness online. Our inflatables costumes are made using best-in-class design to be comfortable to wear for hours by the user. We also ensure the character's shape or dimensions can accurately be represented while being worn by a full-sized adult to preserve brand accuracy.
Fluffy Costumes & Care
While most of the walkabout costumes we make are inflated with air, we can also make walkabout costumes out of cloth and padding for an authentic college / theme park mascot experience. Along with your padded or air-filled walkabout costume, we provide all the necessary accessories as well as a traveling case to make sure it looks great. Plus, if your character gets damaged out at an event, you can always send it back to us for cleaning and repair. We have created walkabout costumes for some of the world's most discerning brands, including Disney, so your inflatable character is in good hands!
Marketing Inflatable Advantages
Nothing gives you a more prominent in-person 3D branding presence than marketing inflatables. They inflate big in minutes and pack down small when deflated, making them easy to transport and store. Inflatables can be made into any shape or design you can dream of, so the sky is the limit when it comes to creativity. Whether it is a gigantic cold air inflatable unit for an event, or a small sealed inflatable for a POP (Point-Of-Purchase) / in-store retail display, all of our inflatable products are designed using computer modeling to ensure an accurate representation is created.
Unlike billboards, radio, print, or online ads, which are a one-time investment – inflatables are re-useable. You can't shift billboards from one place to another, but you can take the same custom designed giant inflatable product unit to different events, festivals, or trade shows and promote your business successfully. Plus, they are easy to use and set-up. You can get an inflatable set-up in a few minutes, and depending on the size of the unit; it may only require one or a few people for installation and set up.
Inflatables are fun and capture the imagination, plus they provide a natural photo backdrop perfect for selfies and other pictures your customers may share on social media helping to spread your brand online. These are true workhorses for your marketing objectives! If you take good care of your inflatables, they will last more than a decade.