POS/Sealed Inflatables
Captivate Consumers With POS (Point of Sale) Inflatables
POS/Sealed Inflatables are the ultimate display beacon by adding the hottest 3D component to your next Point of Sale marketing display, store promotion, or premium giveaway. Custom Sealed Inflatables can be integrated with corrugated standees, chip board danglers, sound, and LED's. Perfect for short term promotions, sealed inflatable product and character replicas reinforce print, radio and television advertising at the point of sale, and generate immediate image recognition and brand awareness.
3D Branding Benefits:
Light Weight and Easy To Ship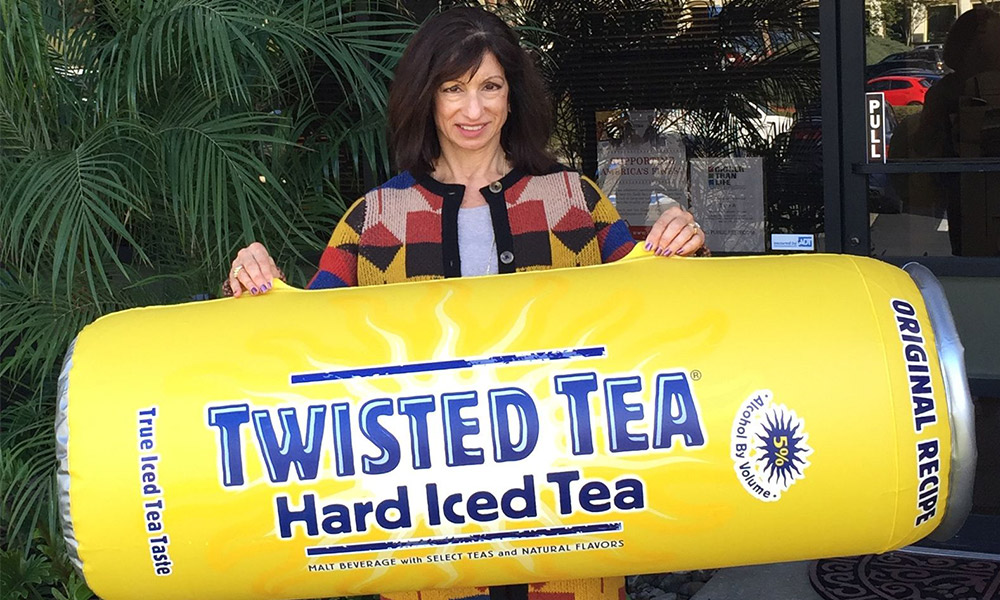 More Information:
Sealed Inflatable products and characters have multiple uses, including in-store point of purchase displays, premium and promotional giveaways, on-pack promotions, and retail.
Larger Sealed Inflatables (6-ft or larger) can be used indoors or outdoors; including in-store end cap displays, outdoor displays (rooftop or ground level), and for van/truck event marketing toppers.
By partnering with other display companies and agencies, Sealed Inflatables are used as a 3-D component in corrugate displays and promotions.
Enhance Your Point of Sale Efforts
Sealed airtight inflatables are a great way to create big 3D branding for your in-store marketing efforts. Not only are they affordable to produce, but inflatable point-of-sale displays are very simple to inflate and takedown. They're great for setting up quickly and putting your sales effort / promotion in high gear. Deflated, they are also easy and affordable to ship across the country to vendor partners participating in your marketing program. Increase brand visibility in-store by utilizing marketing inflatables! Plus, using computer rendering technology, we can create highly accurate representations of your products or promotional assets, assuring your brand presents a realistic and quality impression.
Pool Floats, Parade Floats & More
Sealed airtight inflatable technology goes beyond your in-store marketing efforts, using the same production processes to create branded pool floats and parade balloons. Inflatable pool toys and loungers are great for seeding to influencers for a social media campaign or use as premium giveaway items for a summer promotion. The other type of sealed airtight inflatable used for marketing efforts are parade balloons, which are lighter than air, helium-filled sealed inflatables. Not only can helium inflatables lift your presence at community events like parades, but they can also act as a beacon for your company during crowded events, tradeshows, and more!
Marketing Inflatable Advantages
Nothing gives you a more prominent in-person 3D branding presence than marketing inflatables. They inflate big in minutes and pack down small when deflated, making them easy to transport and store. Inflatables can be made into any shape or design you can dream of, so the sky is the limit when it comes to creativity. Whether it is a gigantic cold air inflatable unit for an event, or a small sealed inflatable for a POP (Point-Of-Purchase) / in-store retail display, all of our inflatable products are designed using computer modeling to ensure an accurate representation is created.
Unlike billboards, radio, print, or online ads, which are a one-time investment – inflatables are re-useable. You can't shift billboards from one place to another, but you can take the same custom designed giant inflatable product unit to different events, festivals, or trade shows and promote your business successfully. Plus, they are easy to use and set-up. You can get an inflatable set-up in a few minutes, and depending on the size of the unit; it may only require one or a few people for installation and set up.
Inflatables are fun and capture the imagination, plus they provide a natural photo backdrop perfect for selfies and other pictures your customers may share on social media helping to spread your brand online. These are true workhorses for your marketing objectives! If you take good care of your inflatables, they will last more than a decade.