Blog
Reign Body Fuel Props – Sealed Inflatable Possibilities
When people think of marketing inflatables, their minds usually go to one of two places – giant product replicas for events or small sealed inflatables for point-of-sale displays and promotional giveaways. However, the truth is the potential for using marketing inflatables reaches much further than that.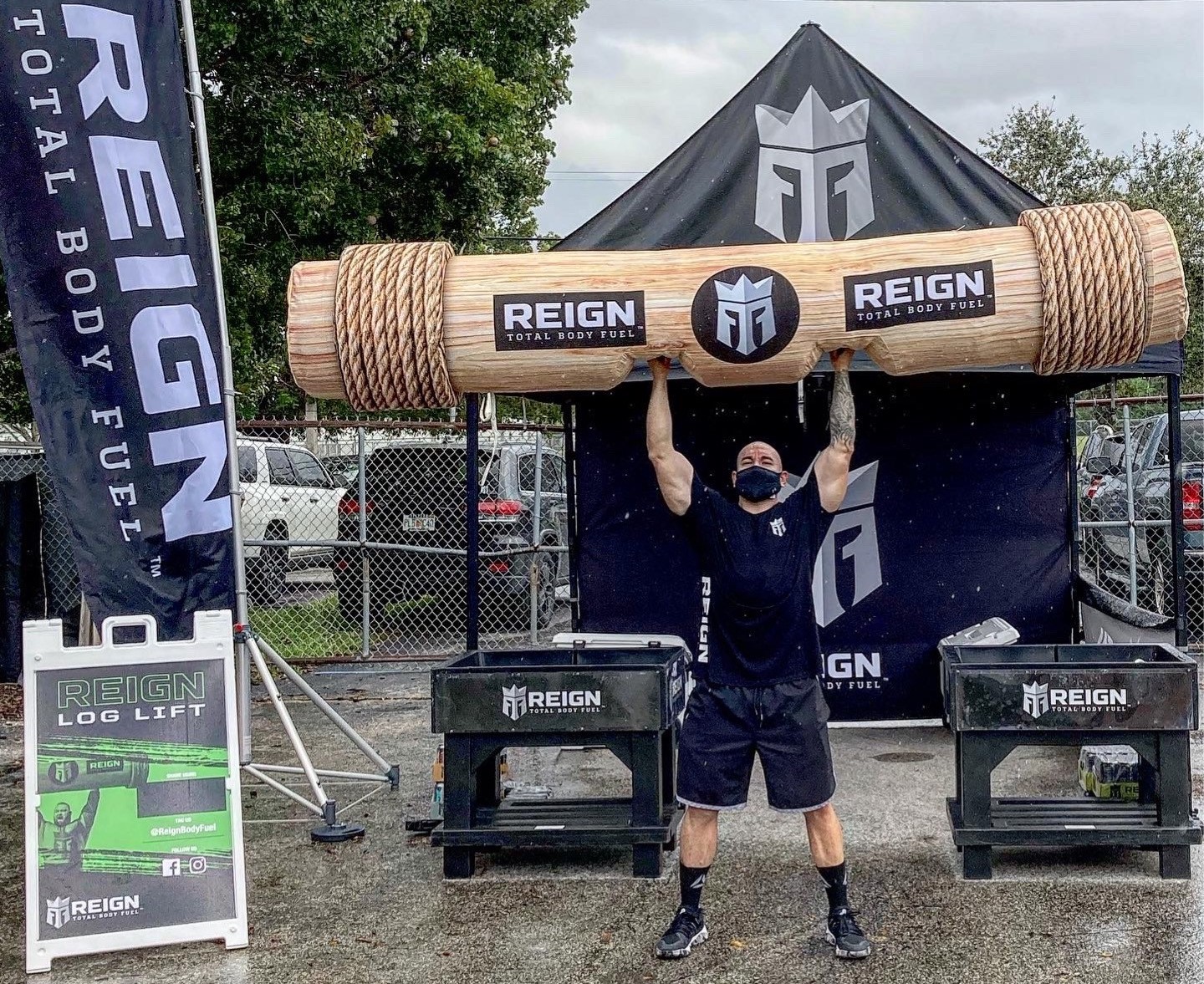 A perfect example of this is what we did for the experiential agency Switch out of St. Louis. They approached us to help create inflatable strong man props for their client Reign Total Body Fuel. They wanted to create photo ops where consumers could pose with the props to create fun pictures of them possessing superhuman strength, which they could share with friends and family on social media.
Not only did inflatables make sense because they were lightweight, but unlike other light material options like foam – they could also pack down small (deflate), making them perfect for touring/life on the road.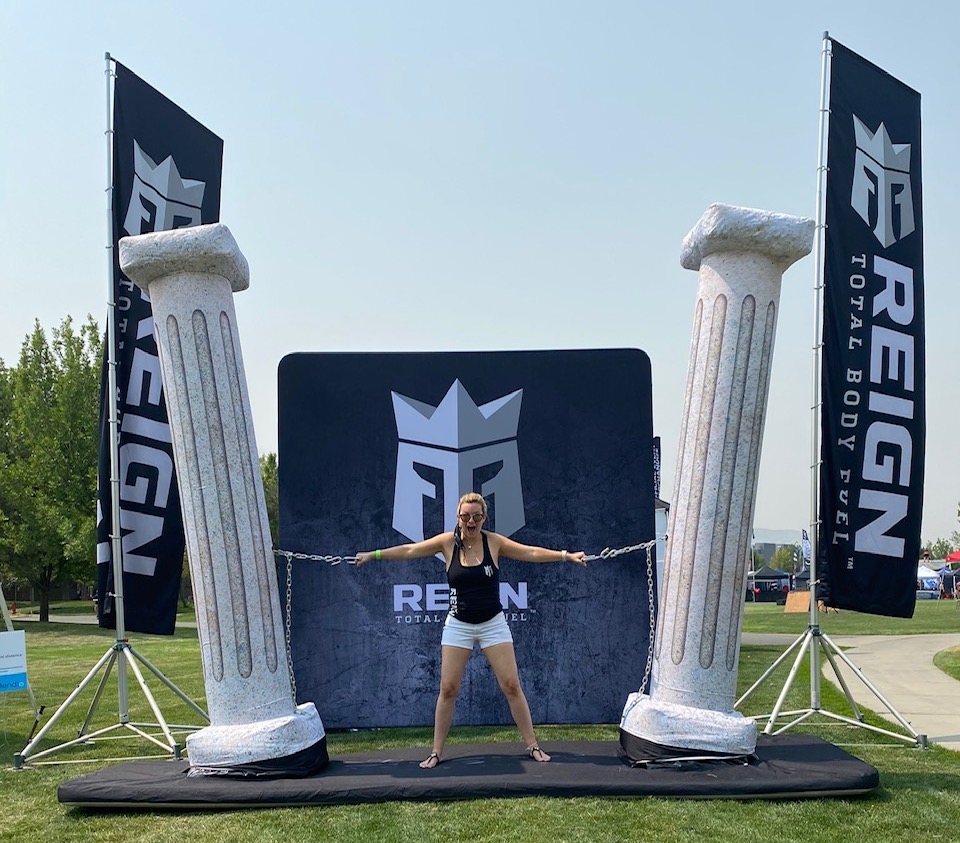 We created three unique props for them, which featured heavy-duty construction and materials so they could be used and abused + digitally printed graphics to appear as lifelike as possible. As you can see for yourself, the results turned out great!
So the next time you need props or event elements that are lightweight, pack down small, and are relatively affordable – consider inflatables! Our in-house design and production team are up for all challenges.