Blog
No Bull About It – We Can Turn Heads With Giant Inflatables!
Bloomin' Brands, the parent company of Outback Steakhouse, Carrabba's Italian Grill, Bonefish Grill and Fleming's Prime Steakhouse & Wine Bar, have launched a new fast-casual chain in 2020 called Aussie Grill. It's menu of burgers, sandwiches and salads is inspired by sister brand Outback Steakhouse, which they hope gives it a competitive edge in an extremely competitive space.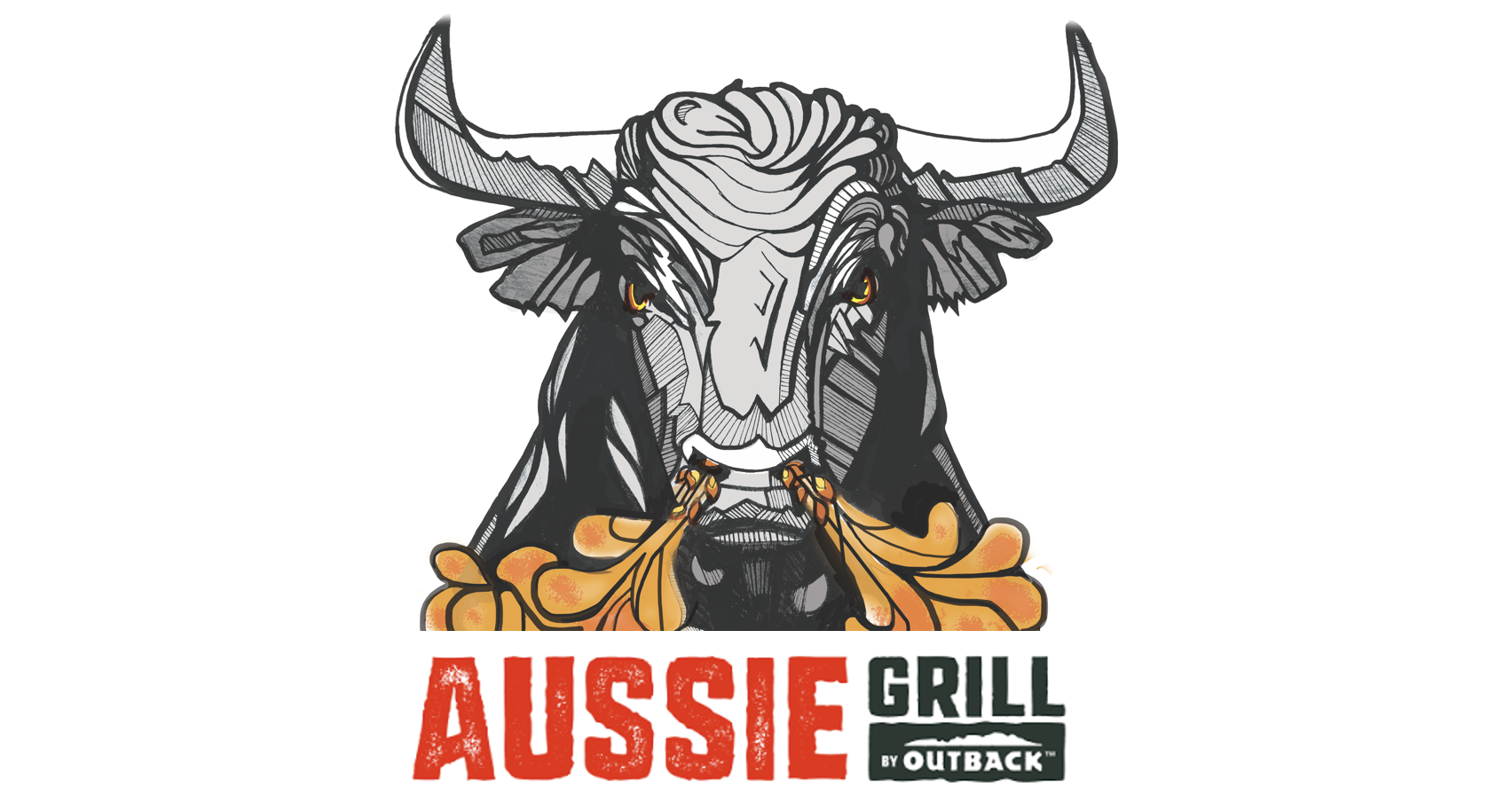 To help create a B-I-G presence for the 9 store openings they have planned for this year they came to Bigger Than Life to make their bull mascot into a giant inflatable to catch people's attention passing by.
With only one flat art reference to work off of (see above) they entrusted our team's creative vision to make something truly unique and fully 3D.